Ah, the miracles of Whole30! A flatter belly, more energy, clearer skin, freely moving joints. It's the best! Until day 15 when food boredom sets in big time. If you have done a Whole30 you know what I'm talking about. THAT my friends is when we need to pull out all the stops and use side dishes that spice up our life and our meals! So here we go, get your pinning finger ready….
12 Healthy Whole30 Vegetable Side Dishes!
Cauliflower rice is a staple on Whole 30 and we are always looking for ways to spice (or herb) it up, amiright? A Saucy Kitchen hit the nail on the head with this gorgeous Cilantro Lime Cauliflower Rice. The perfect Whole 30 Mexican food side dish!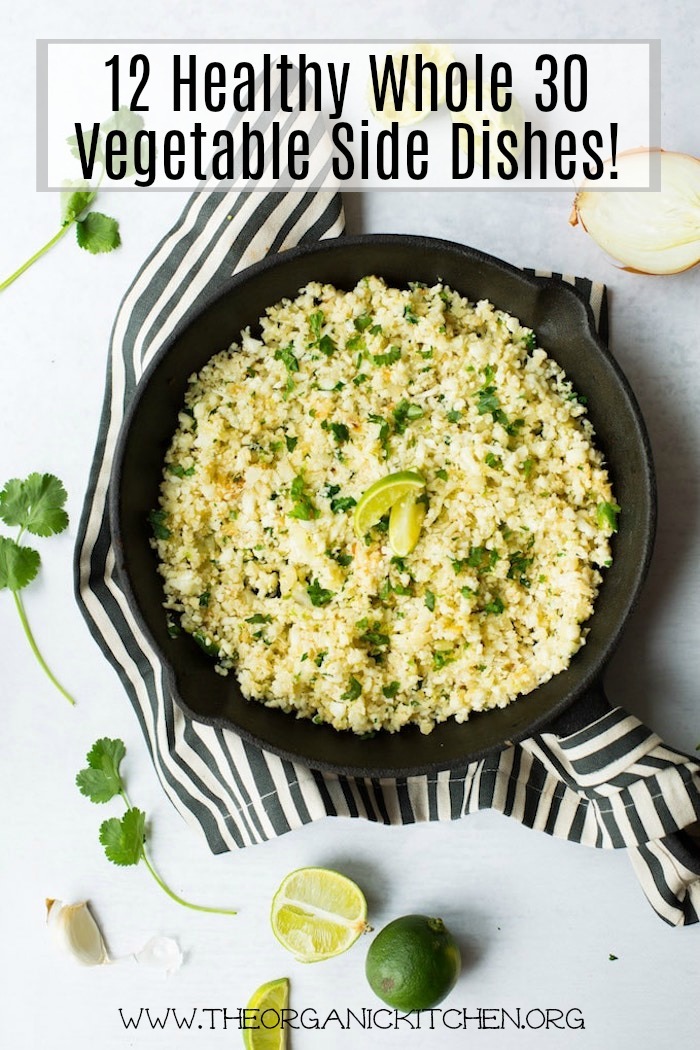 Next up, Brussels Sprouts and Fingerling Potato Hash! Lots of veggies, made in one pan, and flavored with crispy pancetta.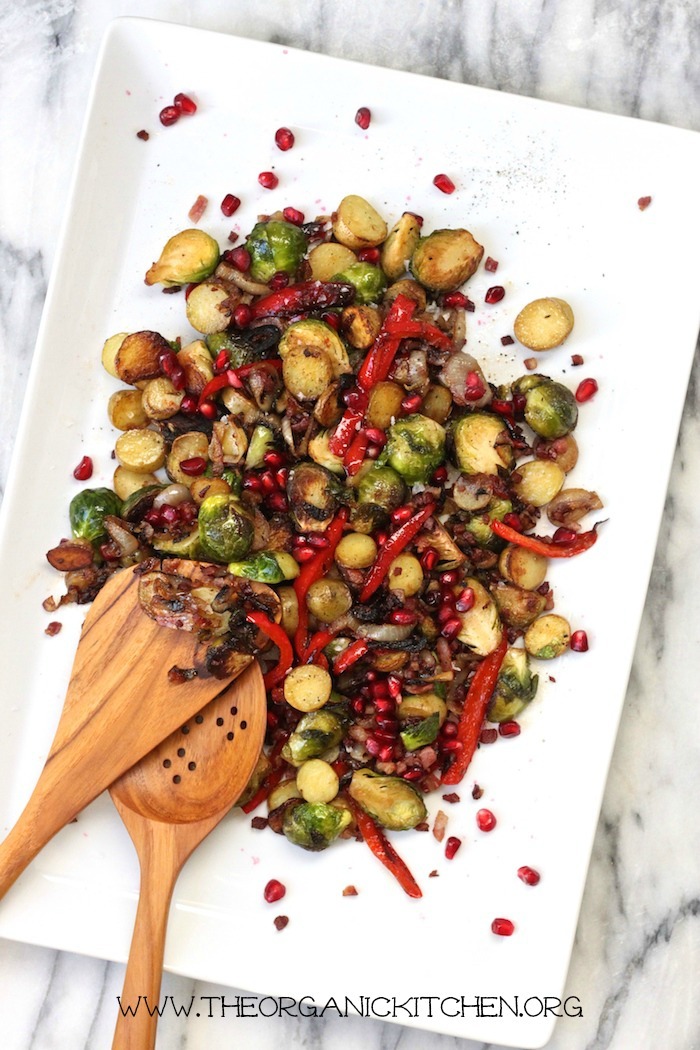 When Whole 30 gets tough, the tough get herby! Herbs can really take a recipe to the next level. These Roasted Carrots with Gremolata are a side dish the family will never tire of!
Using a variety of herbs is another way of avoiding food boredom. I love the use of rosemary, thyme, parsley, garlic, dill and lemon in this Herb Roasted Potato and Arugula Salad from Veggie Inspired!
When a flavor intervention is needed, chipotle to the rescue! These Crispy Sweet Potato Wedges with Chipotle Lime Dipping Sauce save me from a French fry relapse!
I am always down for a spicy slaw. This Spicy Curtido Coleslaw from Raia's Recipes fits the bill nicely! Serve it alongside or on top of any protein for a flavor punch!
Variety is the spice of life. Making sure you get a wide array of veggies helps kick that food boredom to the curb. These Pan Fried Green Beans Almondine with Bacon and Garlic from Wholesome Yum definitely deserve a mention!
Cauliflower isn't the only thing that can be 'riced', broccoli can too! Learn How to Make Broccoli Rice from Green Healthy Cooking!
Speaking of Broccoli… roasting always adds such great flavor and texture to veggies! Try this Spicy Roasted Broccoli from The Whole Cook and let's see how long your food boredom lasts.
Sometimes simple is the name of the Whole 30 game. I love Simple Roasted Veggies. They go with everything and I always make a huge amount and use them for days in salads, with eggs etc…cook once, eat many times is my motto!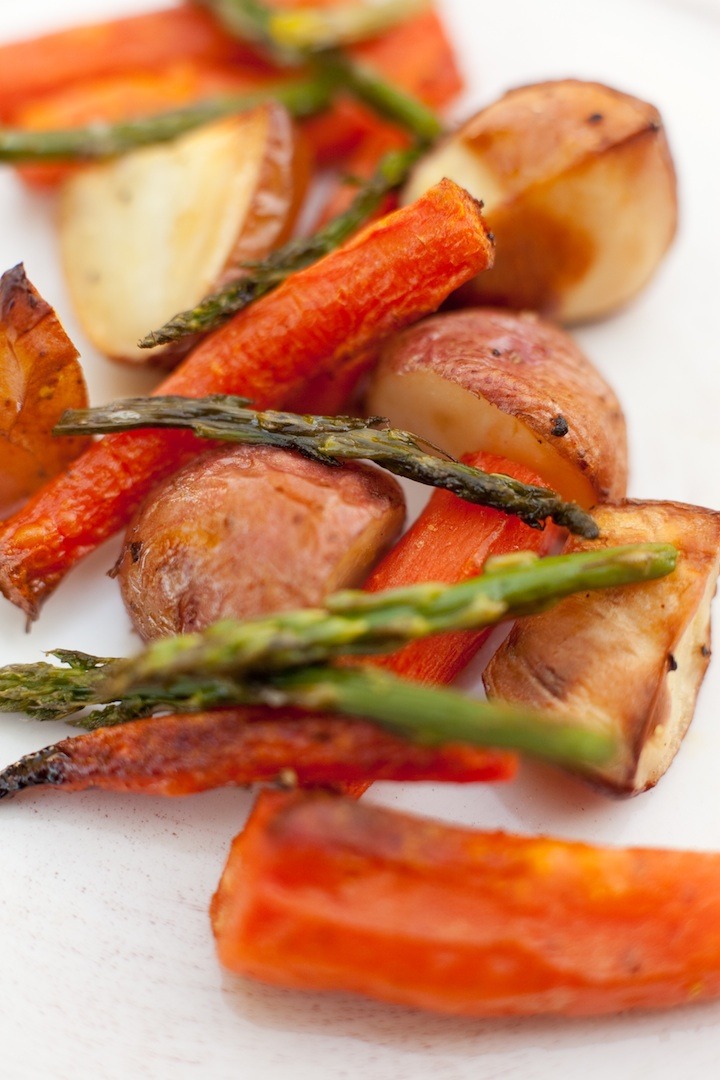 Roasted Butternut Squash is so sweet it almost seems like it shouldn't be allowed on W30, but lucky for us it is! This Roasted Squash with Hazelnuts and Pomegranate from Making Healthy Choices is right up my alley.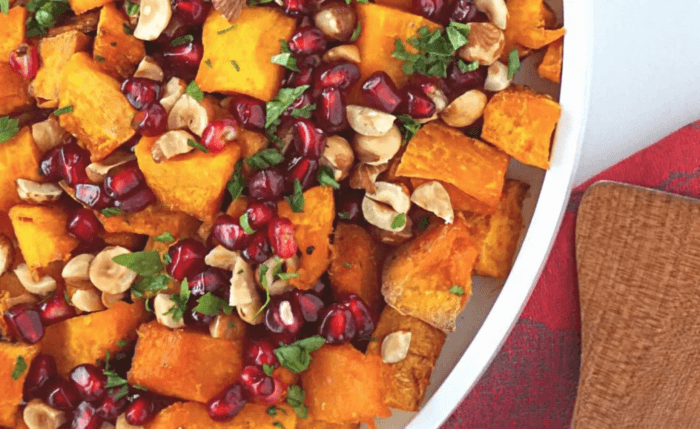 Last but not least, we need to work in some leafy greens! If you aren't a fan of raw kale then tried it sautéed : 15 Minute Sautéed Kale with Balsamic Glazed Shallots from Taste Abounds!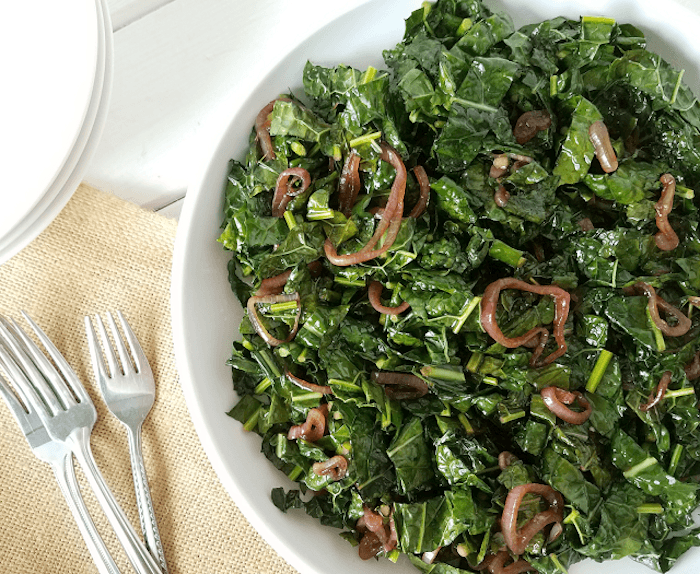 More Whole 30 Collections:
Welp, that's it! This should keep you satisfied for at least 30 days! If you'd like to see more of my Whole 30 Collections please peruse 12 Whole 30 Salads and 12 Whole 30 Soups!
Best ~ Linda Spiker