Time. Sometimes there just isn't enough of it! I remember the days when our kids would come home from school, pile in the car, and I spent the next several hours carting them from one activity to another. We would walk back in the door at dinner time and everyone was hungry, then I would scramble to figure out what to make. I wish I had a blog I could refer to back then that would have told me how to make a fantastic, filling dinner in 20 minutes. Luckily you have the internet…and me!
The following pasta dinners are all quick, budget friendly, delicious, and not one of these recipes uses hamburger or jarred pasta sauce! 10 Pasta Dinners In 20 Minutes or Less!:
Pasta Aglio e Olio with Eggs Sunny Side Up!
This delicious pasta is easy on the wallet. Minimal prep. Maximum flavor! And look at those eggs!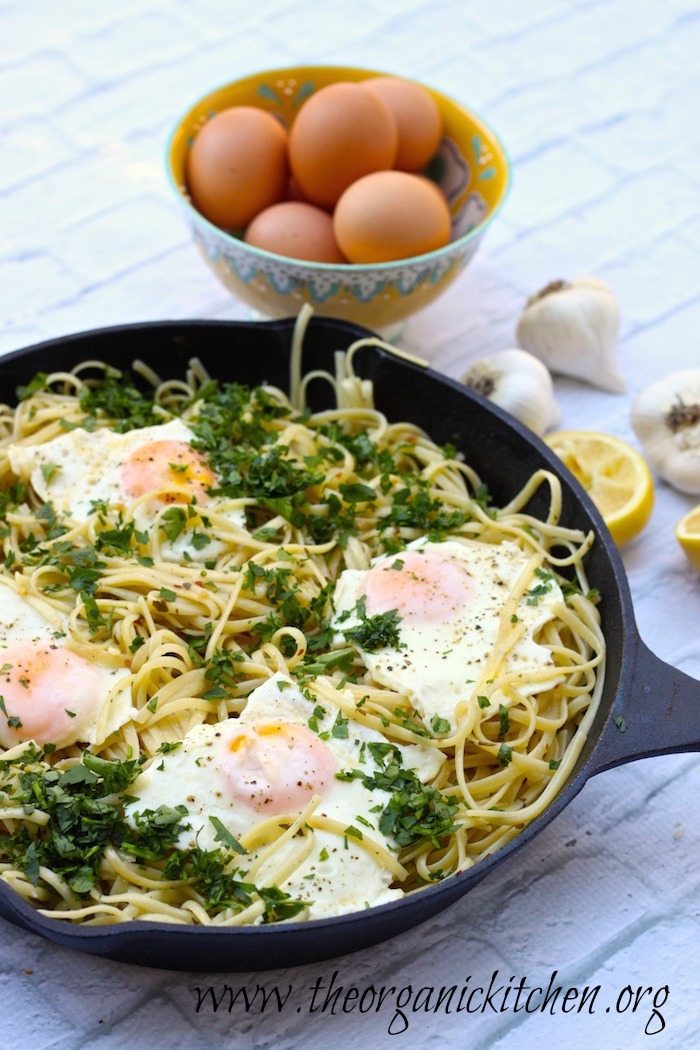 Pasta with Blistered Tomatoes!
Oh my…this recipe was inspired by our 2018 trip to Italy. So creamy. flavorful and delicious.
Spring Roll Spaghetti Bowl!
Just as healthy as it is beautiful, this pasta dish is loaded with veggies, greens and fresh herbs! To put this pasta salad over the top we drizzle it with a delicious sweet and spicy asian almond butter dressing made with hints of ginger and sriracha!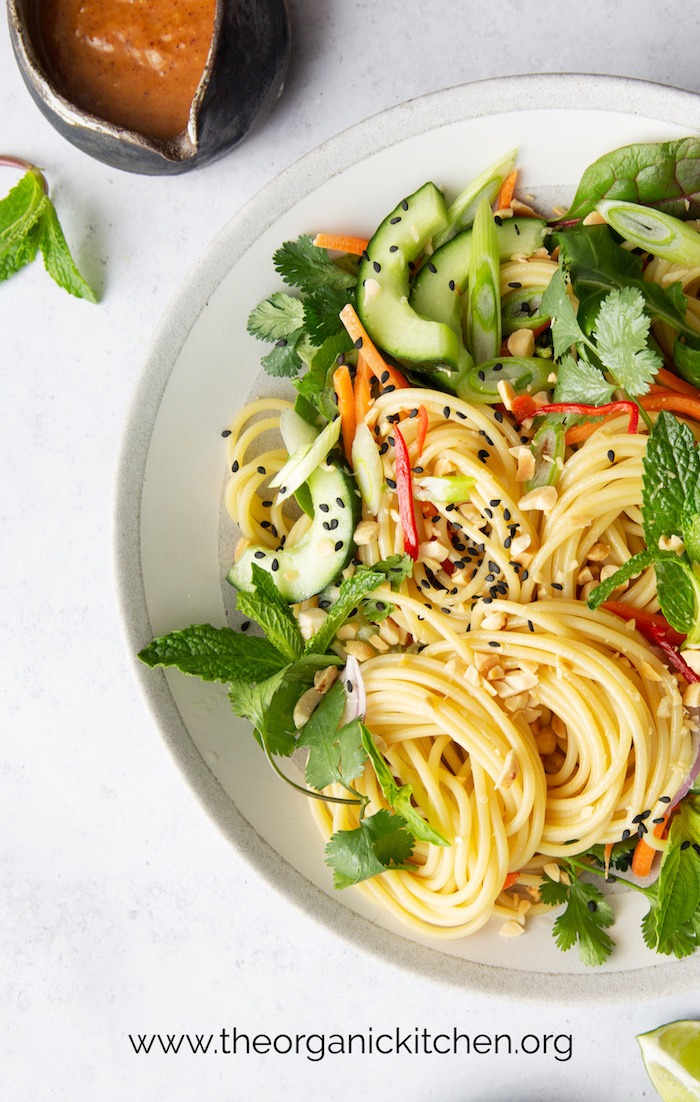 Simple Lemon Pasta with Walnuts:
This simple pasta is done in the amount of time it takes to cook the spaghetti!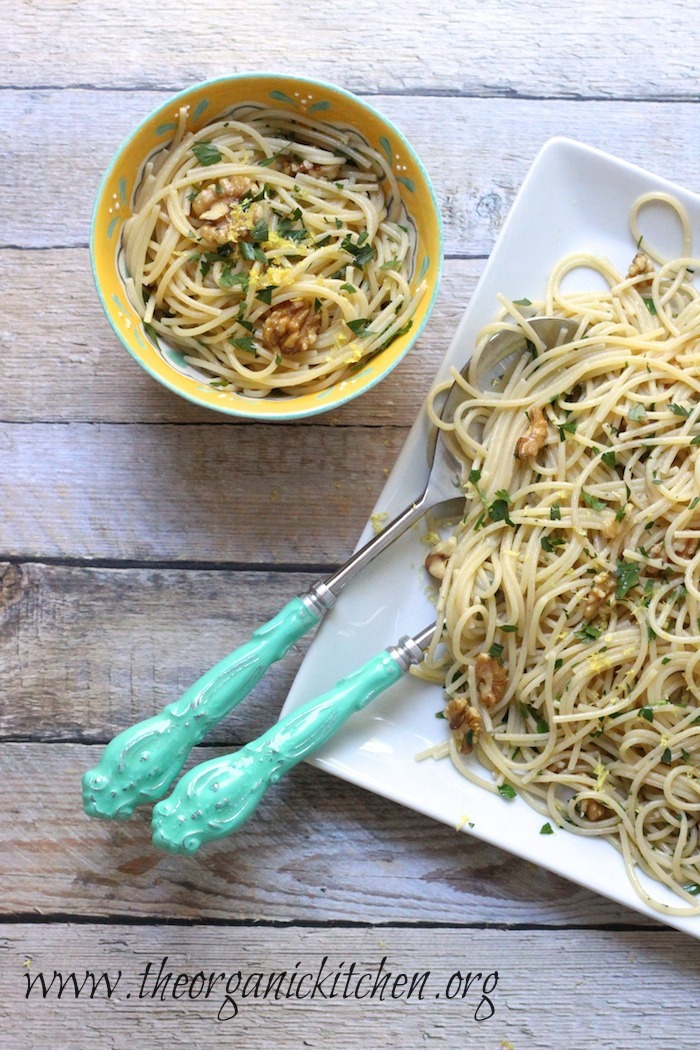 Pasta with Mint Pea Sauce!
This pasta is so unique and delicious. It makes a big impression and requires little effort.
Linguini with Chicken and Goat Cheese:
A savory linguini that is perfect for the family and entertaining!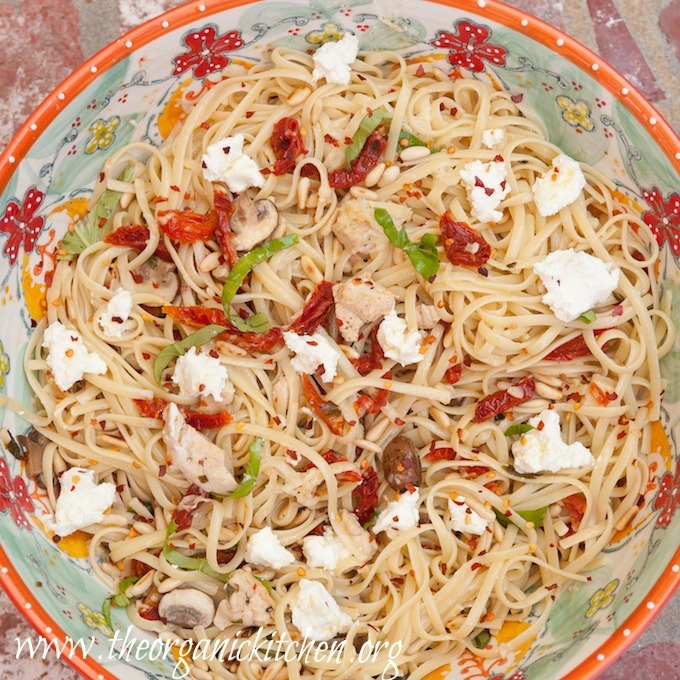 Penne Pasta with Asparagus:
This penne pasta with cream sauce was a favorite among my students when I taught cooking classes.
Linguini with Sweet Bell Peppers:
This pasta has a fun little kick thanks to Serrano chilis!
Three Cheese Tortellini with Sun Dried Tomatoes!
This tortellini dish requires almost no prep and cooks in a snap!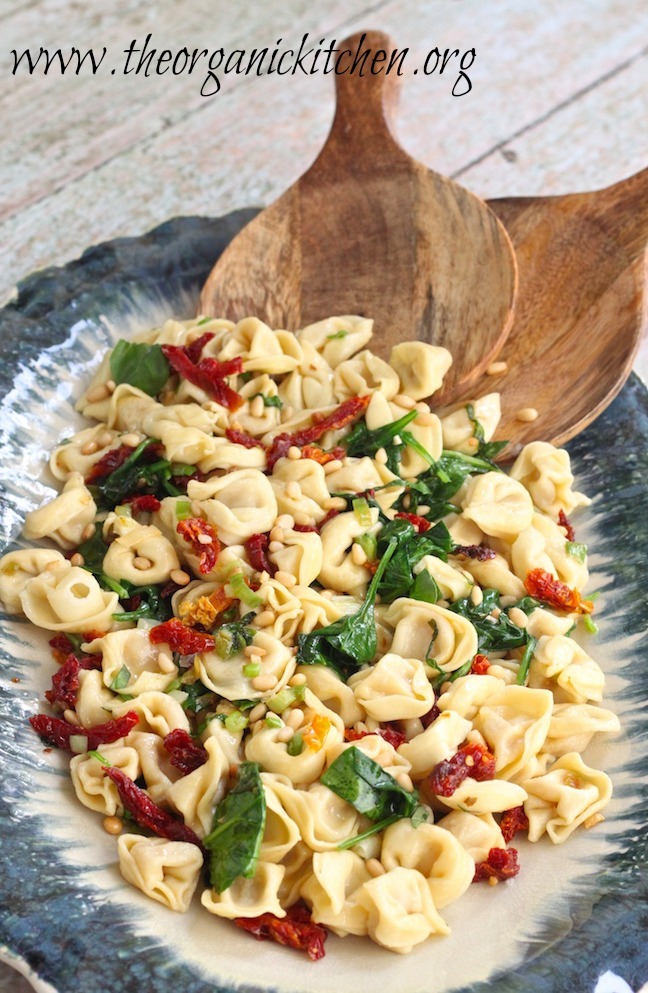 Pasta with Tomatoes and Lemon
No lie, this pasta is ready in under ten minutes! Light, lemony and perfect for the tomato lover.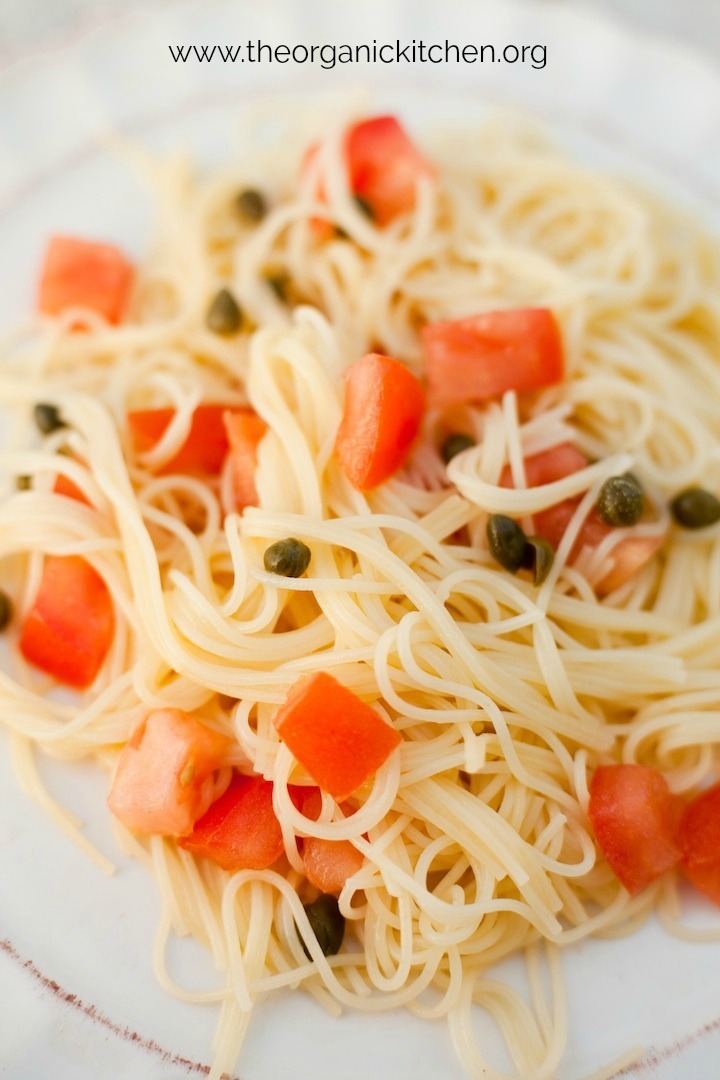 MAY I PLEASE ASK A LITTLE FAVOR?
We small bloggers need all the help we can get. Subscribing and sharing on social media is very appreciated!
View The Organic Kitchen's Privacy Policy.
All photos and recipes are copyrighted by Linda Spiker.