The Best Homemade Chicken Salad is here. Why is it the best? Because it is quick and easy to toss together, tastes amazing, and can be served up so many ways. This recipe happens to be Paleo, Whole 30 and keto compliant!
(This post contains affiliate links. See full disclosure at bottom of page)
Homemade Chicken Salad: Simply The Best!
I suggest you use fresh rotisserie chicken for this recipe or you can brine and cook your own. You can see how to brine chicken breasts here. Then add diced cucumber, quartered grapes, garden grown chives, and pistachios and holy moly is it good! And beautiful, if I do say so myself. You can serve it alone…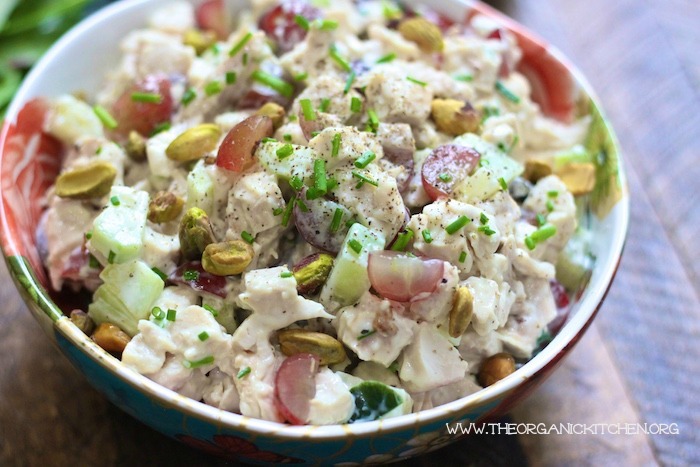 …or scoop it into half an avocado….
…or serve it on a bed of baby greens. No matter how you serve it, it will be amazing!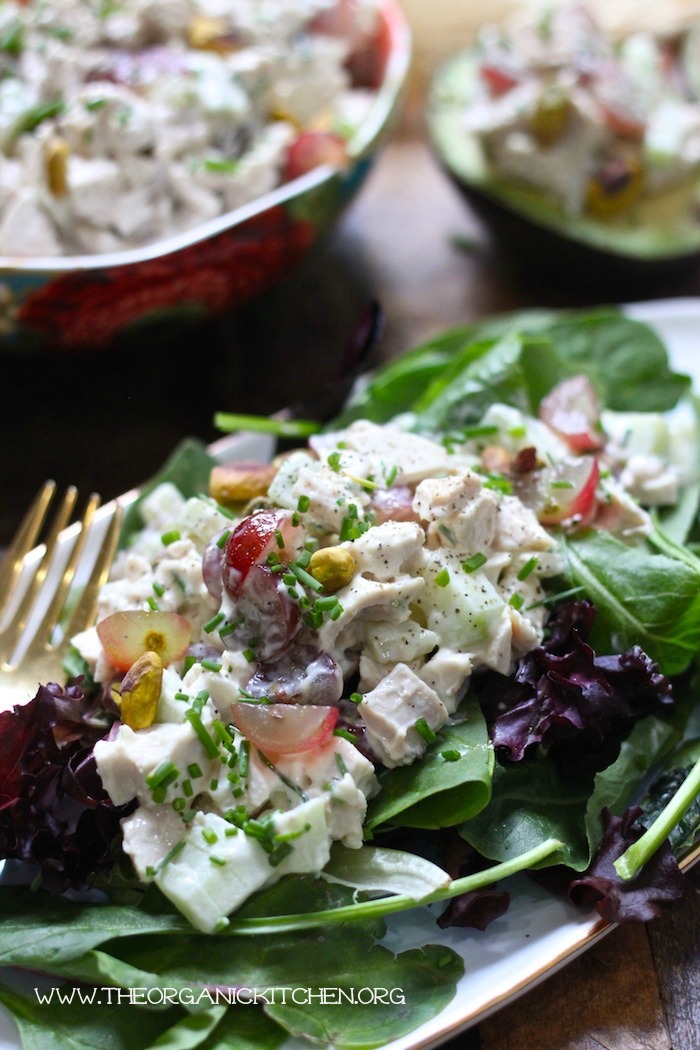 The Mayo…Make Your Own…or Not!
When it comes to chicken salad, what you put on it is as important as what you put in it. So I opt for an amazing homemade mayo. (<— recipe) But you can find paleo/whole30/keto friendly brands of mayonnaise at some stores, or click to have good quality mayo shipped to your door.
The Recipe: The Best Homemade Chicken Salad
What you will need: click if making homemade mayo or click to have good quality mayo shipped to your door.
MAY I PLEASE ASK A LITTLE FAVOR?
We small bloggers need all the help we can get. Subscribing and sharing on social media is very appreciated!