This meal is a family favorite! l make it for Sunday dinner almost every week. It tastes amazing, makes the house smell heavenly, is made in one pan and takes only 20 minutes to prep! Grain and dairy free to boot!
(This post contains affiliate links. I may make a commission off sales but your price remains the same.)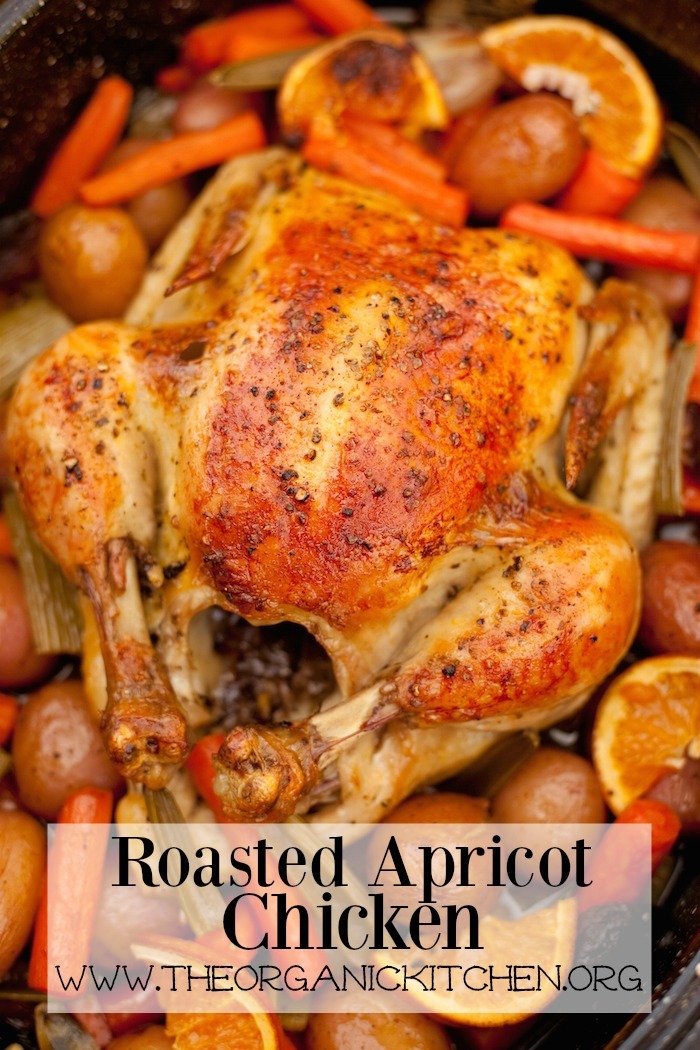 Please Don't Be Intimidated:
Many people express a little bit if trepidation when it come to roasting a whole chicken. That is, until they try it and realize it's so easy! Basically, you prep the chicken and the veggies and then pop in the oven to cook. The last 15 minutes you baste. Yeah…that's it!

The Ingredients:
I start with a fresh, organic chicken, then surround it with dried apricots, orange slices, carrots, potatoes, celery, and shallots caramelized to sweet sweet perfection! To see how to make this amazing and easy dish watch my 3 minute video tutorial here:) Recipe below.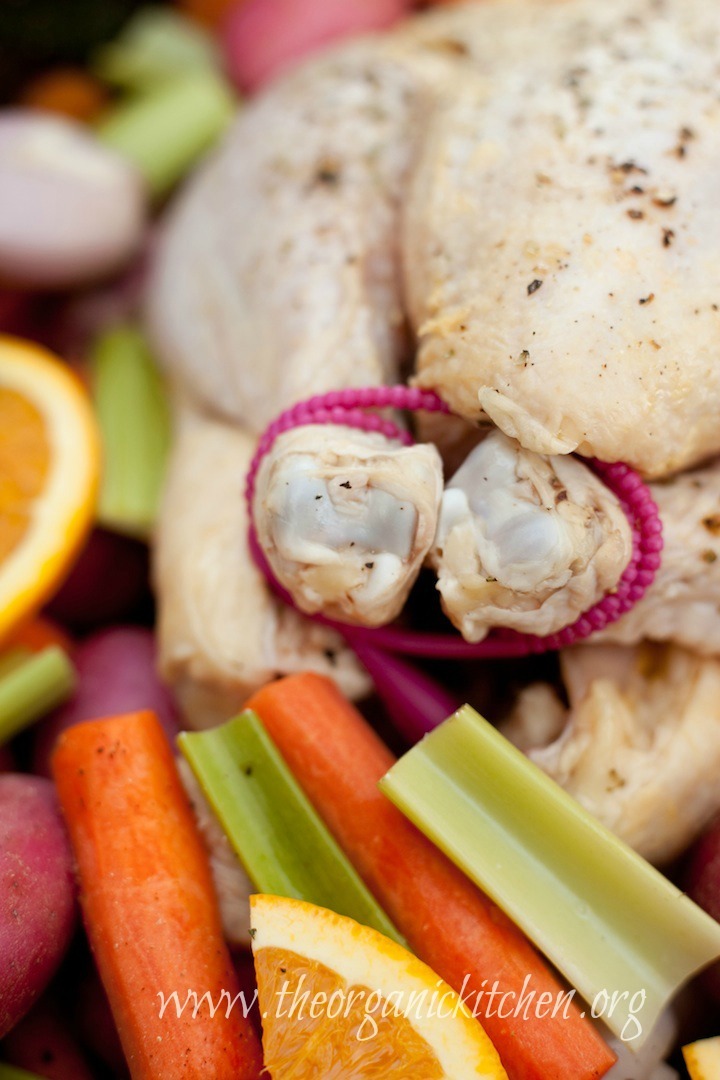 I use a reusable silicone tie to bind the chicken legs but string works fine too.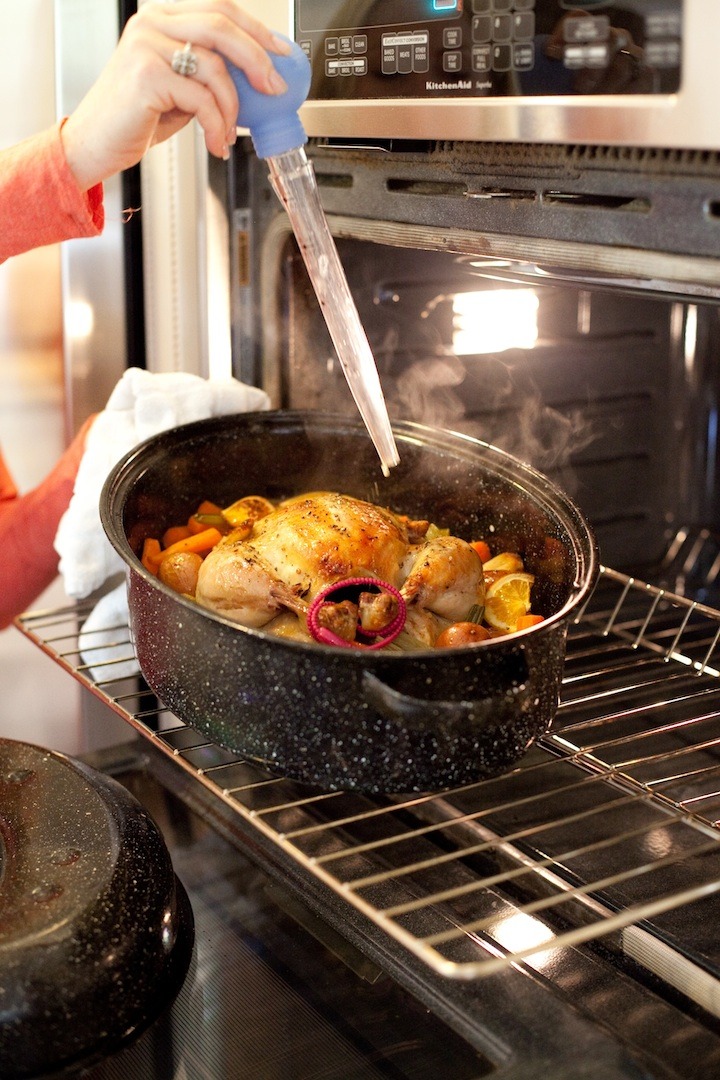 Baste…baste…baste…this makes the skin a gorgeous crispy brown.
Then carve and serve. Yep, there's a tutorial for that too!
Recipe: "Roasted Apricot Chicken with Herbs De Provence"
You will need:  roasting pan with lid, sea salt (We use Maldon's sea salt here at The OK) and Herbs de Provence (affiliate links).
More Roasted Chicken Recipes:
Be sure to use giblets, chicken 'frame' (carcass) and any bone scraps to make broth (my recipe) Many more delicious recipes can be found in my cookbooks available in hardcover and ebook here. For more roasted chicken recipes click here. Enjoy! ~ Linda Spiker
MAY I PLEASE ASK A LITTLE FAVOR?
We small bloggers need all the help we can get. Subscribing and sharing on social media is very appreciated! 
All photos and recipes are copyrighted by Linda Spiker.
Post tags: Gluten free, grain free, dairy free, paleo, whole 30