Hola amigos.
I am a big fan of Cinco de Mayo. It's quite the big event in California. All the Mexican Restaurants have celebrations, people have parties in their homes, and of course everyone eats Mexican food. I published some of my favorite Mexican Recipes for Cinco de Mayo in 2014 but since then I have posted many more recipes from South of the Border. So here is an updated Collection of Recipes for Cinco De Mayo!
(This post contains affiliate links. See full disclosure at bottom of post.) 
Chicken:
A great way to start any Cinco de Mayo celebration is with a tender, juicy roasted chicken. I recommend making this Amazingly Easy Roasted Chicken with Honey Lemon Glaze and then shredding the meat for use in tacos, salads, soups etc!
But if El Pollo Loco style chicken is more your jam, then try this Spicy Lime Chicken made in the broiler! Seasoned with herbs and spices, drizzled with lime and topped with my mucho mango salsa, it's delicious.
Beef:
There is nothing like a sizzling pan of Beef and Shrimp Fajitas with all the fixings to get the party started!
This Grilled Skirt Steak with Veggies and Guacamole dish is a delicious complete meal and very budget friendly. Skirt steak is a very inexpensive cut of beef, of course you could always make this recipe with filet mignon too….just sayin'…
Fish: Halibut, Salmon and Fish Tacos!
Protein packed and antioxidant rich, this flavorful. spicy Pistachio Crusted Halibut with Roasted Red Pepper Salsa served atop rice is always a hit! If salmon is more your style try this Salmon with Spicy Mango Salsa. If you like both, then my  Fresh Fish Tacos fit the bill!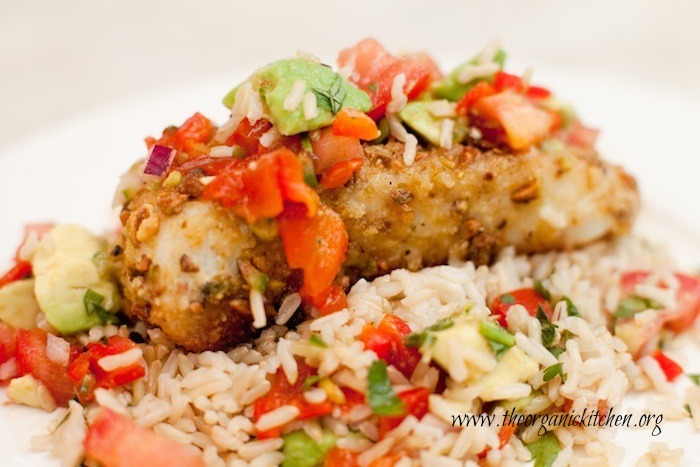 Pulled Pork:
I have included two pulled pork taco recipes in this collection: Traditional Pulled Pork Tacos and pulled pork taco bites. The traditional pulled pork tacos are served on your choice of tortilla, the taco bites are served on a butternut squash 'tortilla'! Great for those of you watching your carbs!
Sides and Salads:
These Roasted Mexican Potatoes with Cilantro Gremolata are fabulous to serve alongside any Mexican main course! Serve with the skirt steak or chicken dishes above for a meal that is muy rico!
The Chopped Mexican Salad with Creamy Avocado Dressing is loaded with veggies and beans and dressed with a beautiful creamy avocado dressing!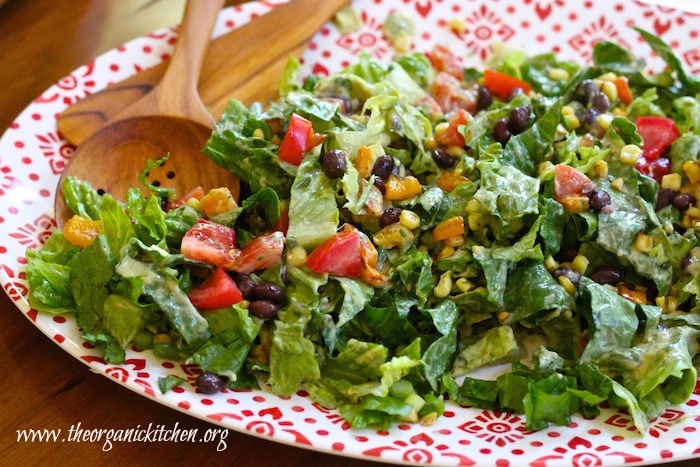 If you are looking for a lighter salad then give this Greens with Mangos and Citrus Vinaigrette a try. So simple, sweet and colorful.
Mexican Street Corn is always a great side dish choice! Grilled, slathered with butter, sprinkled with sea salt, cotija cheese and cilantro and then drizzled with lime…yum!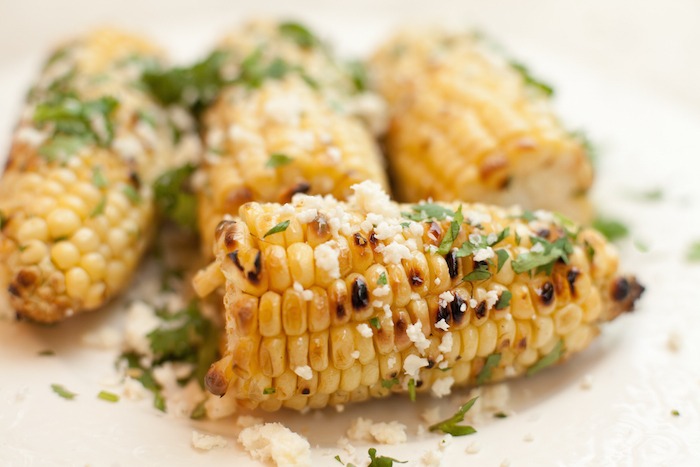 Tacos for Those Watching Their Carbs:
These fabulous little tacos are served on a jicama shell. Perfectly crispy and grain free! For more grain/dairy free Mexican food recipes…click!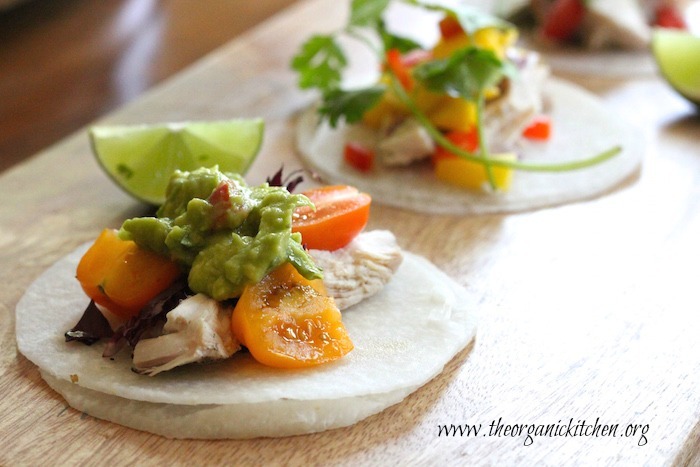 And for The Vegetarian:
These Butternut Squash Tostadas are filling and delicious and if you are feeling ambitious serve with a side of Mexican Street Corn!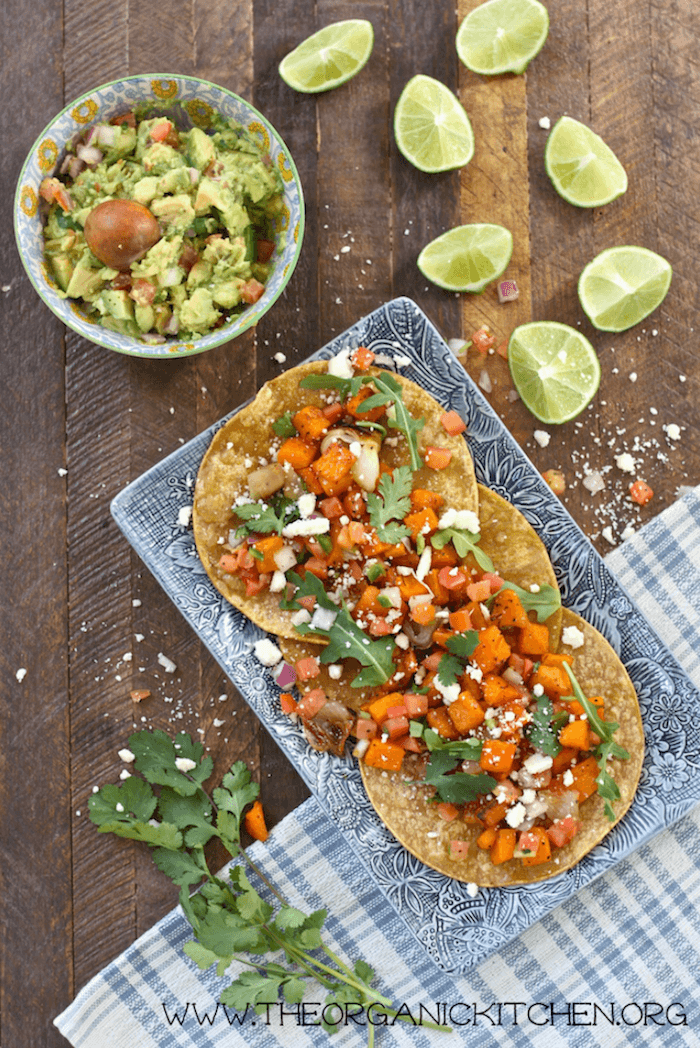 Soups and Chilis:
Soup or chili is a great way to add variety to your Cinco de Mayo meal. Mexican Meatball Soup is a classic! But you could also try my 15 Minute Chicken Tortilla Soup, Sweet Potato and Black Bean Chili, or my incredibly delicious Chicken and White Bean Chili!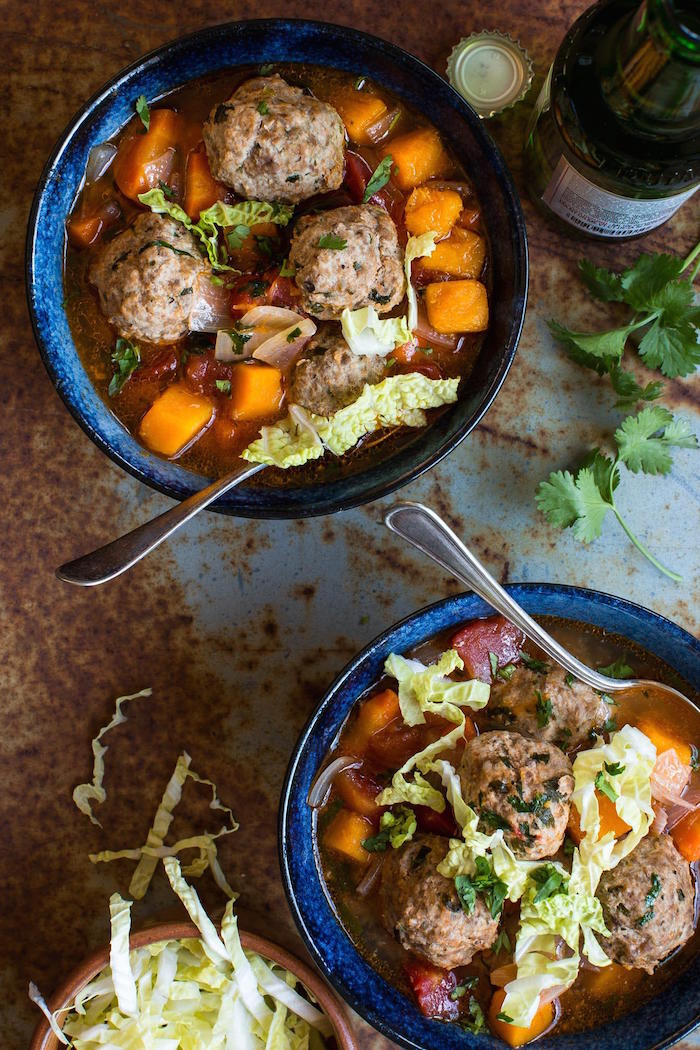 Caramelized Veggie Quesadillas, Salsas and Guacamole:
No Cinco de Mayo Party is complete without some melted cheese! Caramelized Veggies Quesadillas with Salsas and Guacamole are to die for!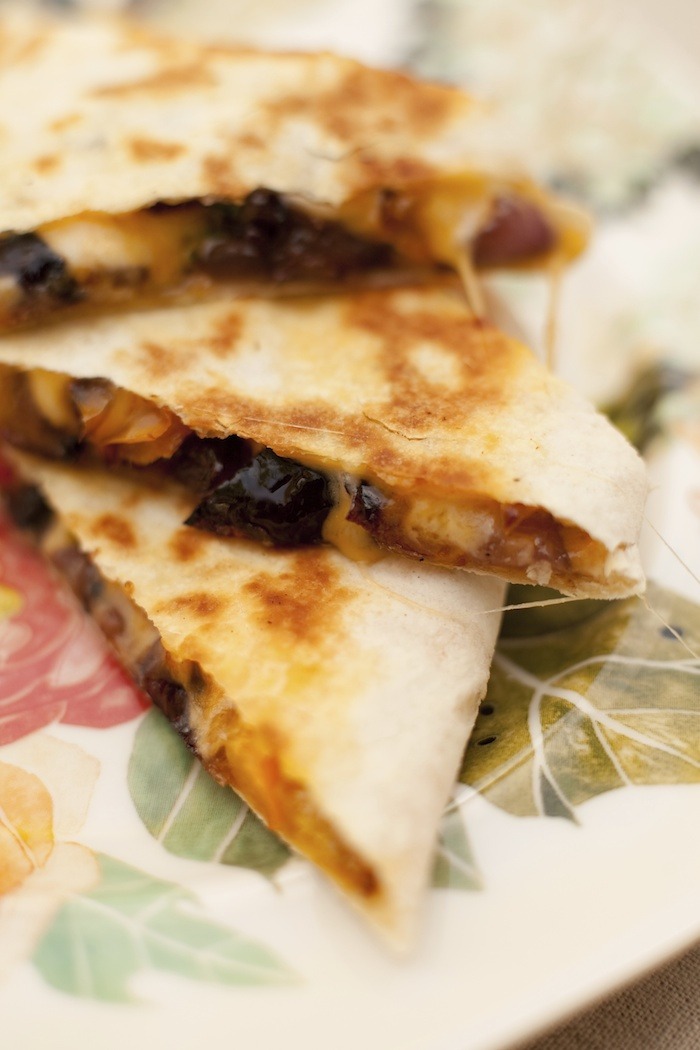 More Cinco De Mayo Recipes:
Just in case the recipes above aren't enough for you, I have a few more suggestions!
Paleo and Whole 30 Compliant Cinco de Mayo
White Girl Huevos Rancheros
Chili Lime Popcorn
 May I Please Ask A Favor?
We small bloggers need all the help we can get. Subscribing and sharing on social media is very appreciated!