I know I say that all the time but it's always true…you are going to love this one! How could you not love Argentinian Beef Kabobs grilled to perfection and slathered with flavorful chimichurri sauce?
(This post contains affiliate links. I may make a commission off sales but your price remains the same.)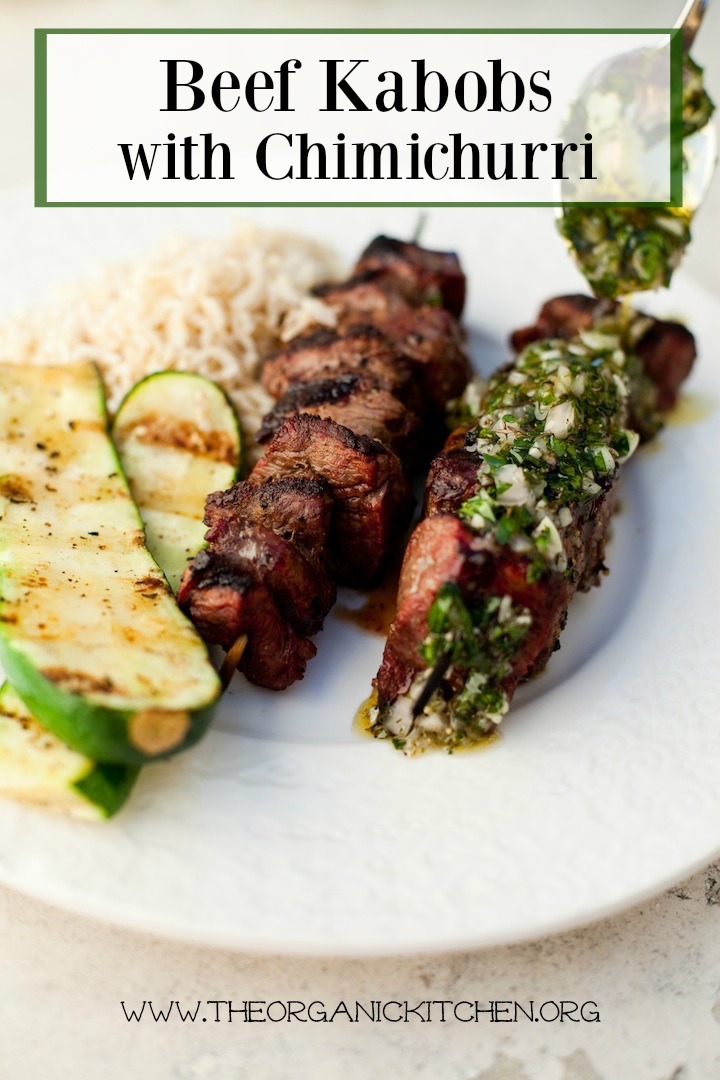 I use grass fed beef tenderloin in this recipe (filet mignon is also cut from tenderloin). You can either buy a beef tenderloin roast and cut the beef into cubes for kabobs or buy filet mignon and cut it into cubes. Buying a roast is a little more work but will save you a little money and since this is an expensive cut of beef I recommend saving where you can. This beef happens to be grass fed.

YOU MAY BE WONDERING "WHY GRASS FED?"
I know beef companies proudly tout "corn fed" like it's a good thing, but it's not. Corn is not a cow's natural food, grass is. Corn and other grains make cows sick and when they get sick they are pumped with antibiotics, which are passed right along to you. In fact, conventional grain-fed beef is twice as likely to contain dangerous bacteria resistant to antibiotics than grass fed beef. No bueno.
Grass fed cows make superior meat too. Yep, it tastes better and is better for you. The meat from grass fed cows is higher in the healthy omega 3 fats and lower in the inflammation causing omega 6 fats. And it's nice to know these cows live a better life than those that live in overcrowded feedlots.
ButcherBox delivers grass fed beef right to your doorstep!
 The Chimichurri Sauce:
The chimichurri sauce is easy to make but needs to be made in advance so plan ahead. After making the sauce it needs to sit for a few hours at room temp to let all the flavors come together!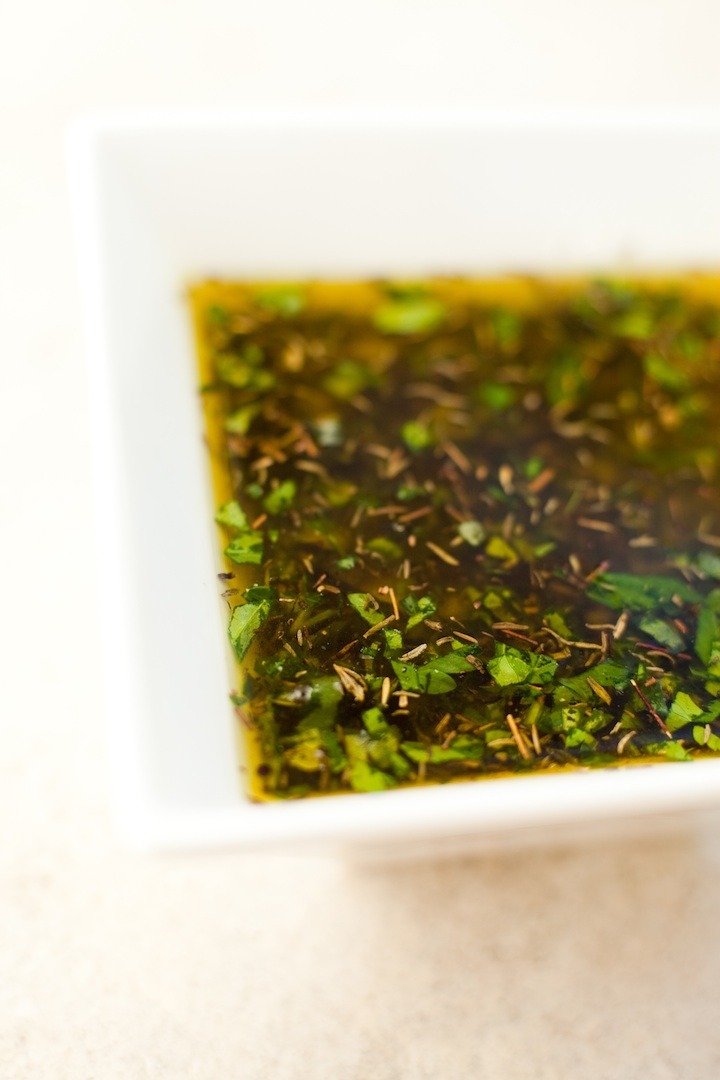 The Recipe: Argentinian Beef Kabobs with Chimichurri Sauce
Gluten free, grain free and dairy free. Make sure you allow time for sauce to 'rest' for two hours before using.
Perfection! I serve these Argentinian Beef Kabobs and Chimichurri with grilled zucchini.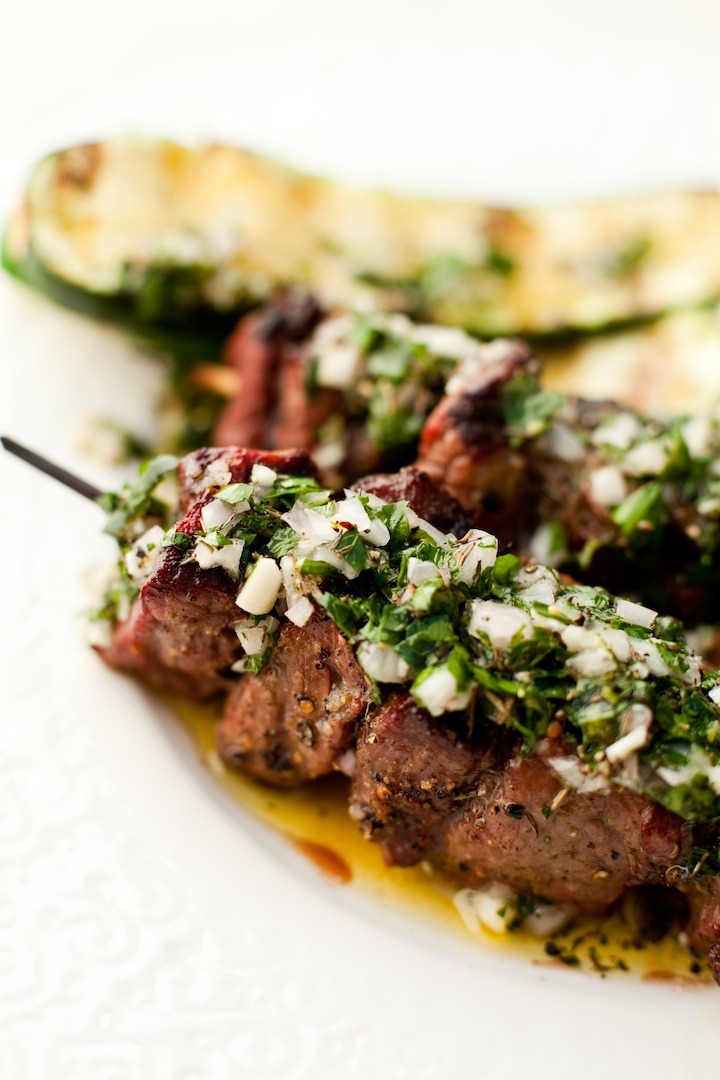 MAY I PLEASE ASK A FAVOR?
We small bloggers need all the help we can get. Subscribing and sharing on social media is very appreciated!