If you are a fan of mashed potatoes, you are going to love this Three Ingredient Cauliflower Purée recipe! Buttery, light and has the taste and texture of mashed potatoes without all the carbs. I offer a Paleo and Whole 30 option!
(This post contains affiliate links. I may make a commission from sales but your price remains the same.)
Let's Talk Three Ingredient Cauliflower Purée:
Cauliflower is high in fiber, Vitamin C, folate and contains many phtyochemicals common in plants that are members the cabbage family. Cauliflower is also high in sulforaphane, a nutrient known to have anti-cancer benefits. All this and almost no carbs so you can indulge even if you're on a restricted food plan!
What are the three ingredients?
Cauliflower, butter (or clarified butter or ghee for my Whole 30 friends) and sea salt! If you wish, you can freshly ground pepper and garnish with parsley.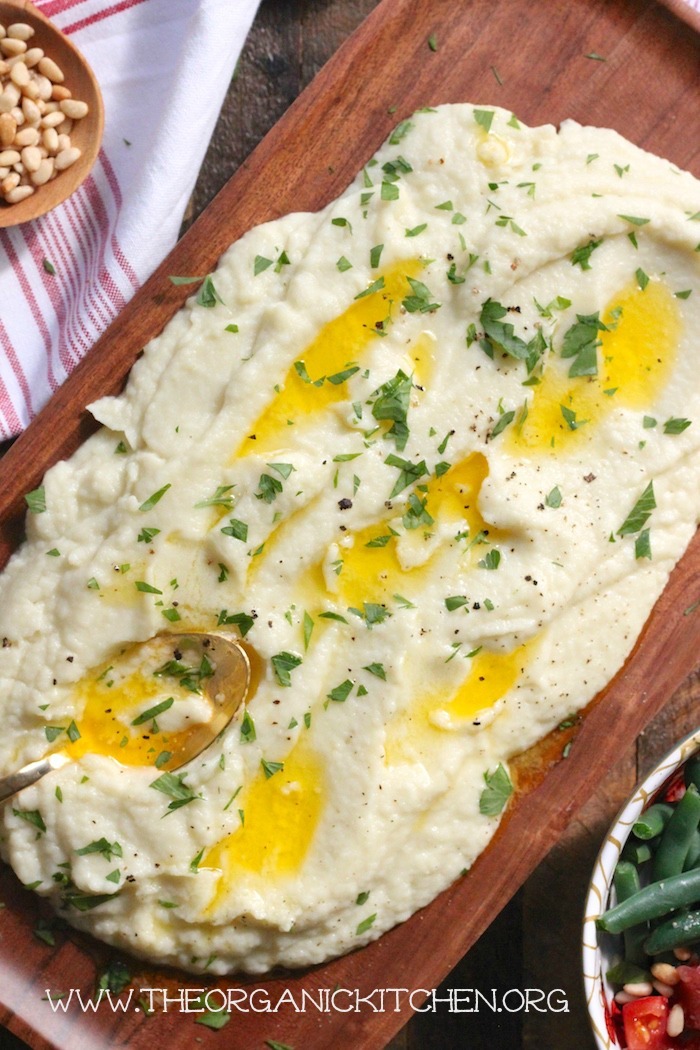 So versatile!
I frequently use cauliflower purée as a side dish because it goes well with just about any protein main course as well as salads. My latest obsession is making a maple version topped with roasted lemon chicken breasts! It makes the perfect mash potato substitute, and is pretty enough to make even for the holidays!
The Recipe: Three Ingredient Cauliflower Purée
What you will need: you will need a veggie steamer, a food processor or potato masher .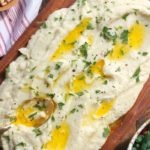 Three Ingredient Puréed Cauliflower
A simple delicious puréed cauliflower. Paleo with a Whole 30 option!
Keyword:
easy side dish recipe, Paleo recipes, Whole30 recipe
Ingredients
6

cups

cauliflower, leaves and core removed, cut into small florets

1/2

stick, 1/4 cup butter or ghee, room temp

Sea salt and/or freshly ground pepper, to taste

Parsley for garnish if desired
Instructions
Place two inches of water in vegetable steamer. Place cauliflower in steamer.

Turn flame to high heat

Steam cauliflower till a fork goes in easily, usually 10-12 minutes

Carefully place cauliflower into food processor, add a generous pinch or two of sea salt, butter, clarified butter or ghee. Process till smooth, scraping down sides of processor if needed. That's it! If using a potato masher place ingredients into a large bowl and mash until smooth.
MAY I PLEASE ASK A LITTLE FAVOR?
We small bloggers need all the help we can get. Subscribing and sharing on social media is very appreciated!
Linda Spiker owns all rights to recipes and photographs
Whole 30, grain free, gluten free,