Huevos Rancheros rates way up there on my list of favorite breakfasts. When my diet shifted way more towards Paleo/Whole 30 I missed this classic Mexican breakfast. Luckily I have no need to miss it anymore because I came up with a way to keep this recipe grain and dairy free. Introducing Whole 30/Paleo/Keto Huevos Rancheros!
This post is sponsored by Tomorrow Sleep: Makers of optimal sleep products engineered with 100 years of research for your best tomorrow. Click and get $100 off your mattress!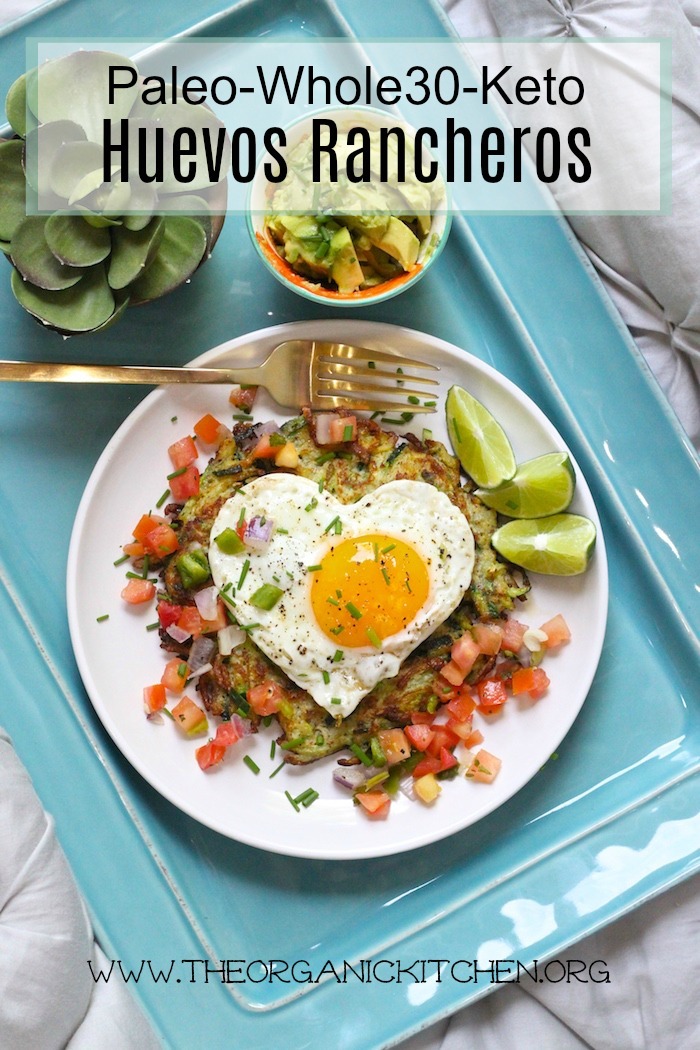 The Breakfast in Bed Series!
You may remember our master bedroom makeover. The comfy mattress, romantic atmosphere and chill vibe were the inspiration for a breakfast in bed recipe series. So far in this series we've made Cheesy Popovers with Chive Butter and Paleo/Whole 30 Eggs Benedict! Now it's on to warm, flavorful, nourishing Huevos Rancheros!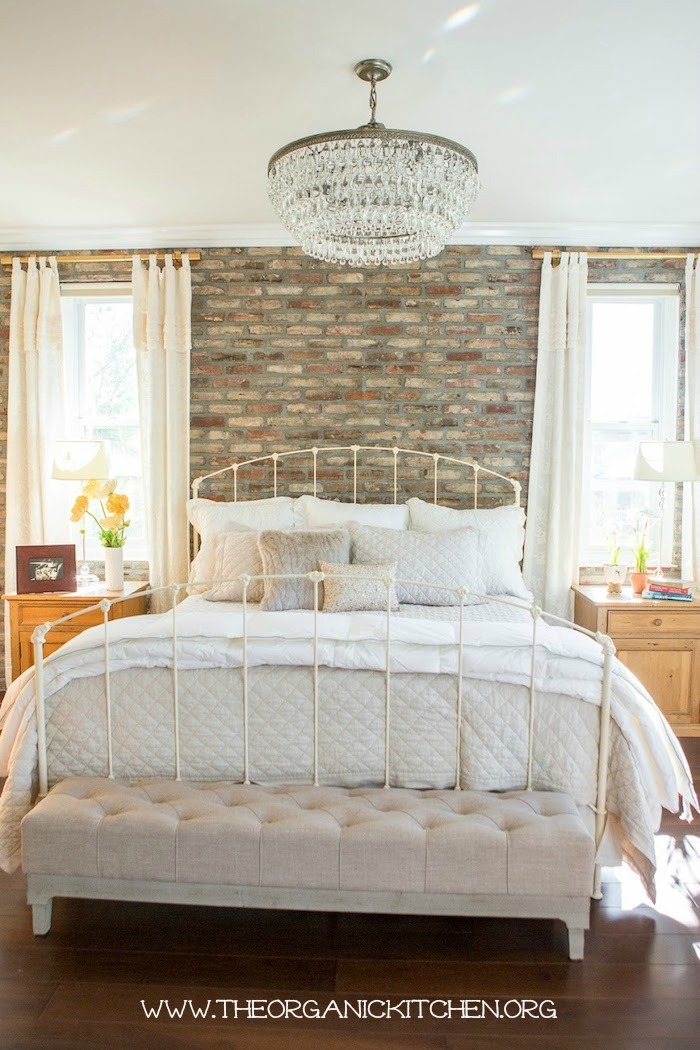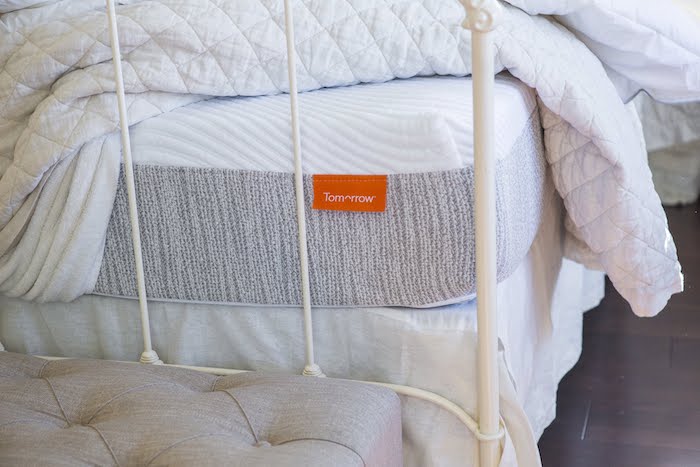 So How Do I Make Huevos Rancheros Paleo, Whole 30 and Keto Friendly?
Zucchini, that's how! Instead of using a tortilla as a base I use a delicious and easy to make zucchini fritter. Then I top it with a fried egg and serve with my fresh pico de gallo. It's a great way to work more veggies into your morning meal. And just look at that crispy fritter under that cute heart shaped egg. I offer two choices for the fritter: you can grate your own zucchini or if you want to make this meal even easier, use store bought spiraled zucchini and just give it a rough chop!
Make Your Own Guacamole and Pico de Gallo…or Don't!
When it comes to food my motto is "make it from scratch unless it's just as good and just as healthy store bought". So if you have a local grocery store that carries delicious Pico de Gallo and fresh guacamole, go for it. If not, you can make mine <— easy recipes
The Recipe: Paleo-Whole 30-Keto Huevos Rancheros!
Tips and what you need: if making your own Pico de Gallo and guacamole <—click! You may use a food processor or box grater to prepare zucchini. You will need two good pans and if you want to make your eggs heart shaped, click here <— Amazon affiliate link.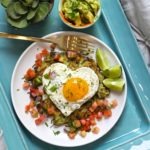 Paleo-Whole 30-Keto Huevos Rancheros!
A delicious grain and dairy free version of the classic Huevos Rancheros. You can use store bought pico de gallo and guacamole or use the links provided in blog post to make mine. You can also grate the zucchini yourself using a box grater or food processor or buy pre-spiraled zucchini at the store and give it a rough chop!
Keyword:
easy breakfast recipe, Keto recipe, Whole30 recipe
Ingredients
Pico de Gallo or salsa

store bought or use links above to make your own

Guacamole 

store bought or use links above to make your own

2

medium

zucchini

grated (or 3 1/2 cups spiralized zucchini, chopped)

3

large

eggs

separated

1

teaspoon

salt

2

tablespoons

chives

chopped

2

Tablespoon

almond flour

or your favorite grain free flour

Olive oil
Instructions
If making you own pico and guacamole, do that first, set aside

Use a food processor or a box grater to grate zucchini. (Another option is to buy or make spiraled zucchini and give a rough chop)

Place zucchini in a bowl lined with paper towels, sprinkle zucchini with sea salt and pepper and allow to rest for a few minutes.

Chop chives and whisk one egg in a little bowl

Use paper towels to squeeze out any extra moisture in zucchini then return zucchini to bowl and discard towel

Use a fork to stir in egg , almond flour and 1 tablespoon chives until well combined

Heat a large pan on high heat for two minutes, add enough olive oil to coat pan and allow to heat for 30 seconds

Use a spoon to scoop zucchini mixture into pan, making two 5" fritters. Use back of spoon to flatten and spread fritters into a circle. If needed turn heat to medium. Cook each side for about 3-4 minutes or until golden brown

While fritters cook, heat a smaller pan on high heat for two minutes, add oil and wait 30 seconds for oil to heat

Gently crack eggs into pan, tuen heat down to medium and fry until whites are set and yolk is runny (or to your liking)

Season with sea salt and pepper

Remove fritters from pan, top with eggs, garnish with pico de gallo, guacamole and remaining chives. Serve!
View The Organic Kitchen's Privacy Policy
Mattress in a box, bed in a box