Isn't it amazing how an experience with food can create an indelible memory? I remember very clearly the first time I ever tasted a Cornish game hen. I had just had my first child, we were young, broke and struggling as we tried to figure out this new human we had brought home from the hospital. We were also bone tired. Cooking wasn't happening in our house. A friend offered to bring us dinner, and she showed up with smiles, words of encouragement and the most amazing Roasted Game Hens with Fingerling Potatoes! They were tender, seasoned perfectly, absolutely delicious and made our tiny apartment smell heavenly. Thirty three years later I remember that meal like it was yesterday.
This post contains affiliate links from which I may make a commission. Your price remains the same)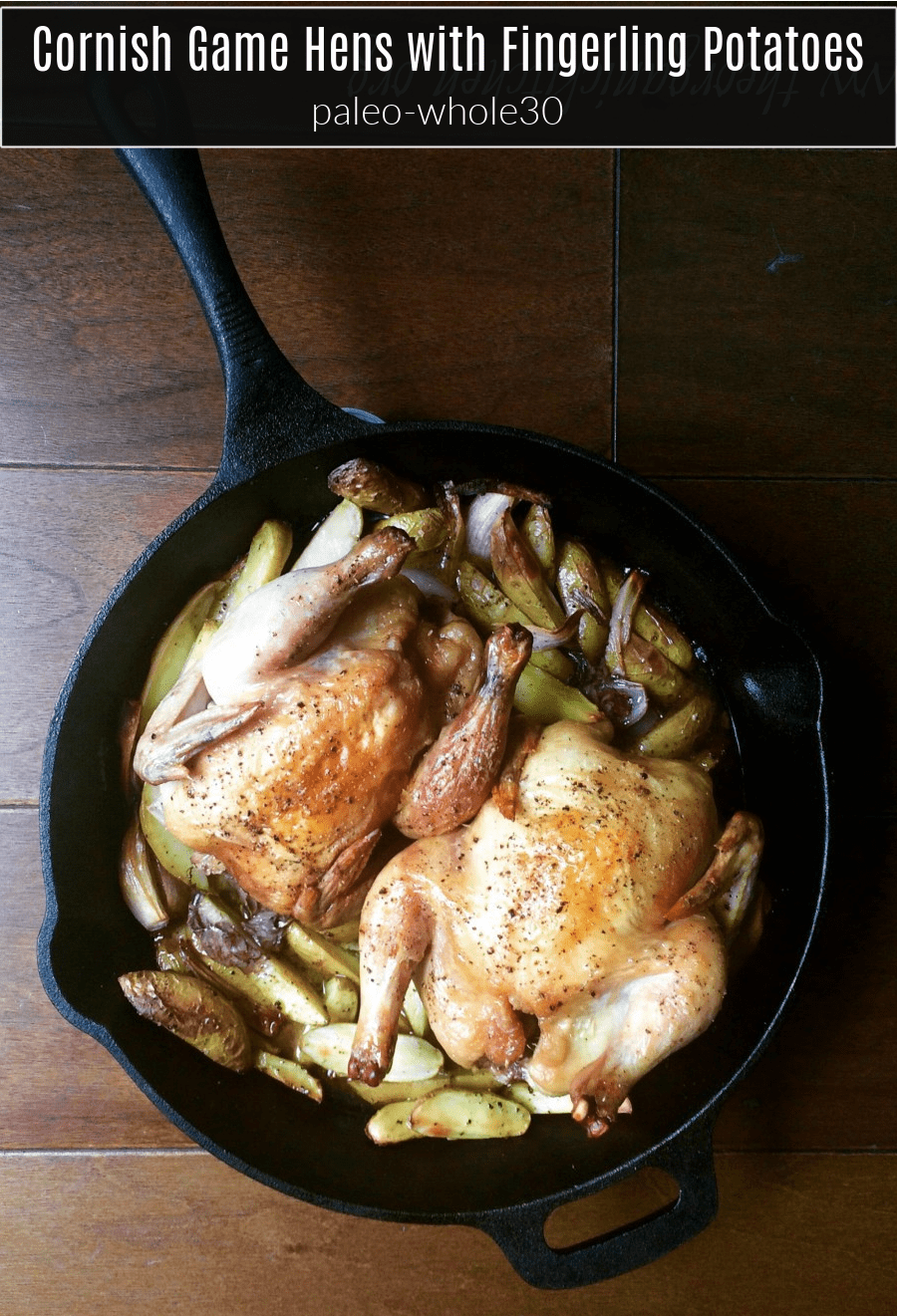 Roasted Game Hens with Fingerling Potatoes
I have a feeling I will remember the second time I ate Cornish game hens just as vividly as the first time, because it happened in a little gem of a neighborhood in Paris called St. Germaine.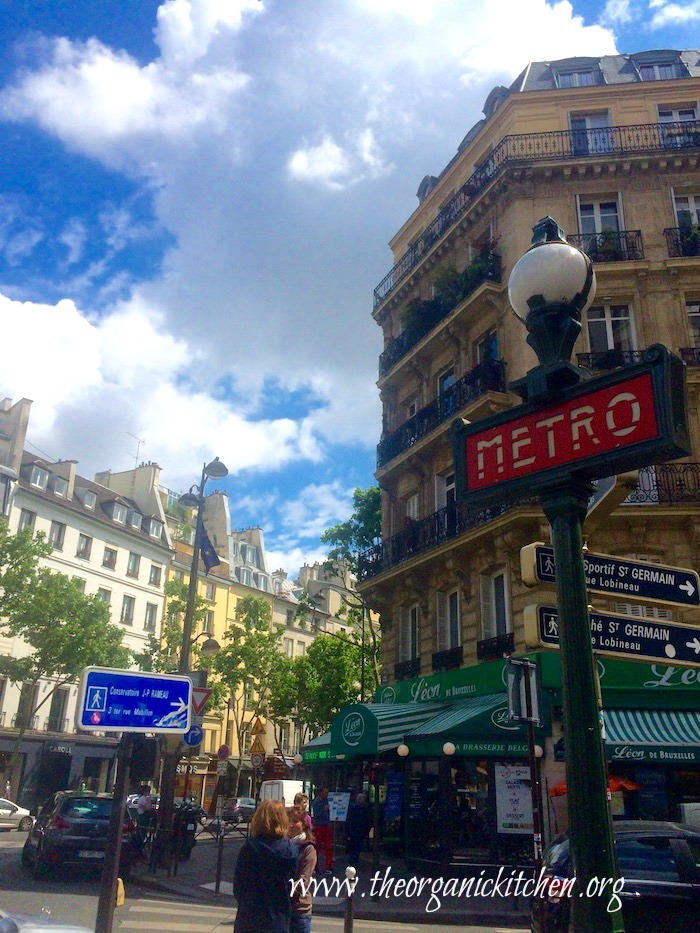 St. Germaine is a village in Paris built around the Abbey-St. Germaine-Des-Pres, but it feels more like an intimate little neighborhood.
My husband and I spent a day riding bikes around St. Germaine. The weather was perfect, it doesn't get better than springtime in Paris!
St. Germaine is a five minute walk from the Louvre and is actually where we would have preferred to stay. Less traffic and less noise than central Paris and everywhere you look, you see a scene like this…
…and I am not kidding, street musicians are playing jazz in the background!
And the food…oh the food! Thai, Vietnamese, French, Italian, you name it St. Germaine has it! Literally a cafe on every corner.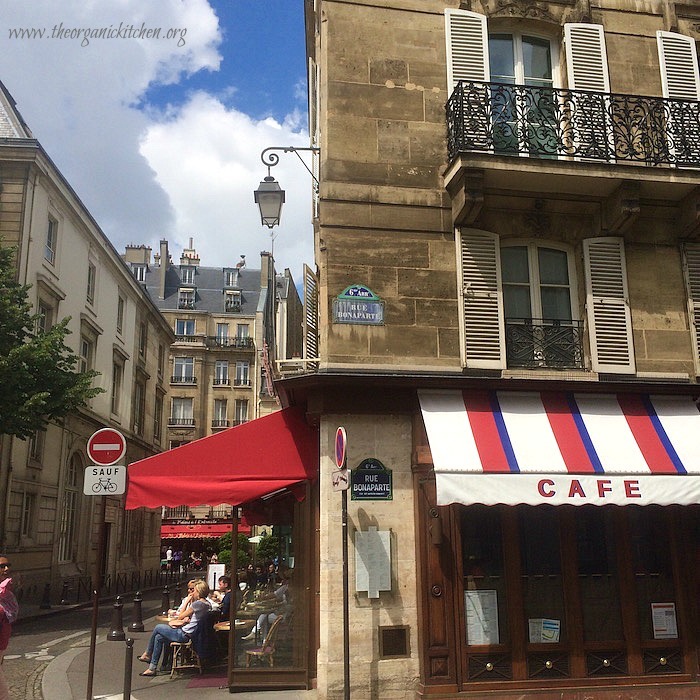 We were trying to decide on a cafe for dinner when we stumbled upon this tiny grocery store called L'Epicerie. The shelves were overflowing with fresh produce, the deli counter was filled with freshly made salads, breads, vegetable dishes, and even roasted Cornish game hens with fingerling potatoes! So we changed our dinner plans and bought the chicken, potatoes, a carrot salad, and an avocado salad and rode our bikes back to the banks of the River Seine for a casual river view picnic. We had no plates so we ate off the bags the food came in, and we would have been happy to do that every night. Good, healthy food is available everywhere in Paris!
It was such an enjoyable evening and of course the meal reminded me of that sweet and exhausting time when we were just starting our family. Now, here we are, six children and five grandchildren later celebrating 35 years of marriage on the banks of the River Seine in Paris!
When we arrived home to Southern California a week later, 'Roasted Game Hens and Fingerling Potatoes' was the first meal I made. It was, and forever will be a meal I will never forget!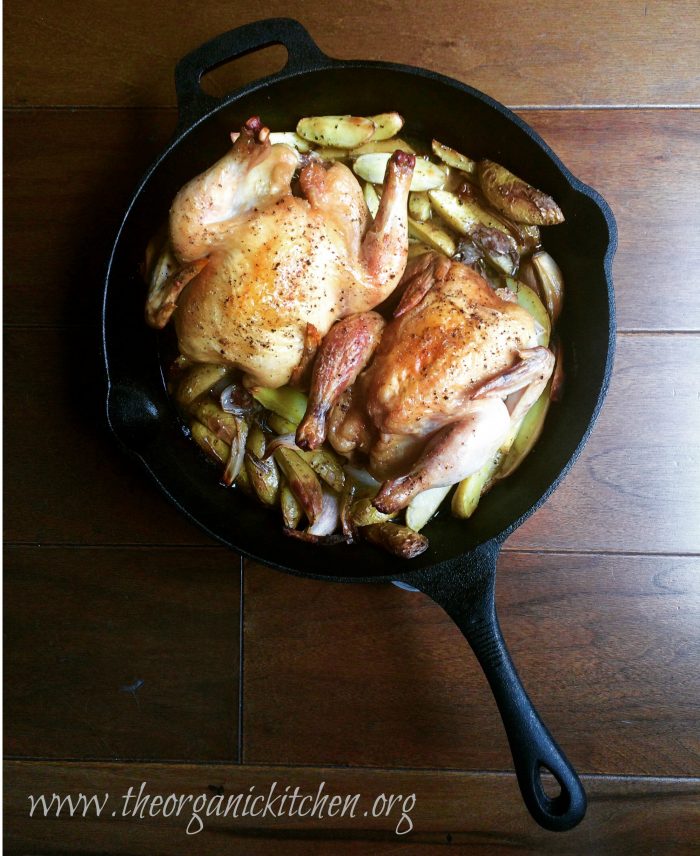 The Recipe: Cornish Game Hens with Fingerling Potatoes
Tips and what you will need: fingerling potatoes are small, oblong potatoes that when cooked, have a very creamy texture. They can be found in almost all grocery stores. You will need a large cast iron skillet, herbs de Provence, sea salt and freshly ground pepper. When making chicken I use my battery operated pepper grinder (affiliate links) so I can handle chicken with one hand and season with the other avoiding cross contamination.
Roasted Game Hens with Fingerling Potatoes
'Roasted Cornish Game Hens and Fingerling Potatoes' was the first meal I made after my trip to France. It was, and forever will be a meal I will never forget!
Keyword:
classic recipe, comfort food, easy dinner recipe
Ingredients
2

Cornish game hens, around 2 lbs (or slightly less) each

1

pound

fingerling potatoes, cut in half or quartered depending on size

5

shallots, peeled and quartered

sea salt

fresh pepper

herbs de provence

olive oil
Instructions
Preheat oven to 375 degrees and place oven rack in center position.

Place sliced potatoes and shallots in cast iron skillet and drizzle lightly with olive oil and toss.

Sprinkle lightly with sea salt, pepper, and herbs de Provence. Toss. Set aside.

Wash hens and pat dry with paper towels. Brush with olive oil, sprinkle with sea salt, pepper and herbs. make sure all sides are oiled and seasoned

Place hens on top of potatoes, breast side up and put in oven.

Bake for 60-70 minutes or until juices run clear.
Enjoy friends! If you need to play catch up, here are my other Europe posts: London part 1, London part 2, London part 3, Paris part 1, Paris part 2, Paris Part 3, Ireland Part 1, Ireland Part 2, and Ireland Part 3. You can also check out the details of our trip on Instagram here.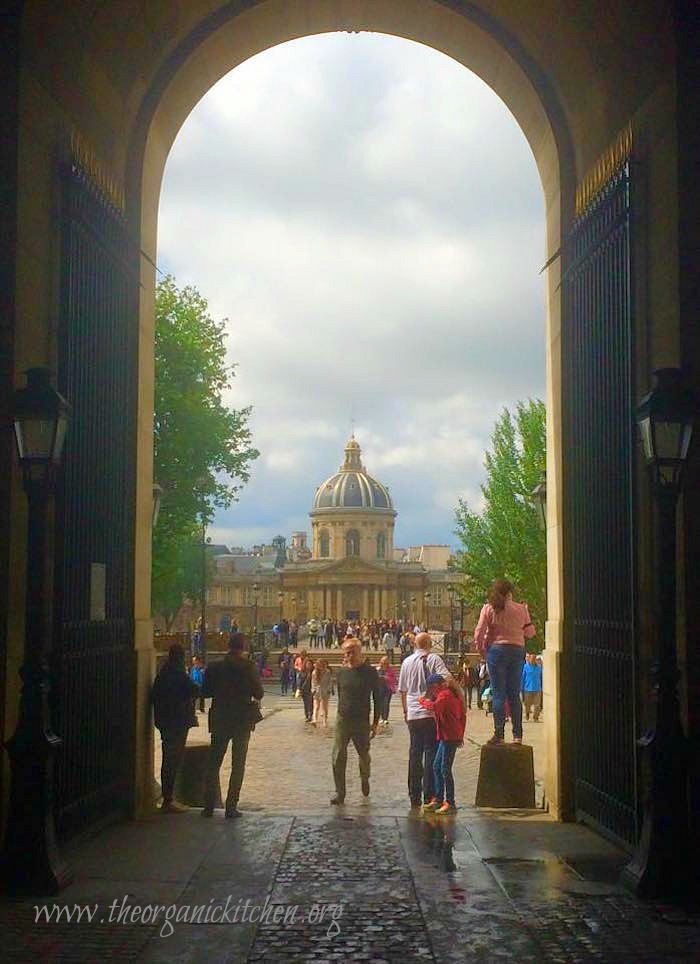 May I Please Ask a Favor?
We small bloggers need all the help we can get. Subscribing and sharing on social media is very appreciated!