I pretty much love a fried egg on just about everything. And while making a fried egg may seem simple enough, there are a few tips that will take your egg frying skills to a new level! So without further ado, here's How To Fry the Perfect Egg!
(This post contains affiliate links from which I may make a commission. Your price remains the same.)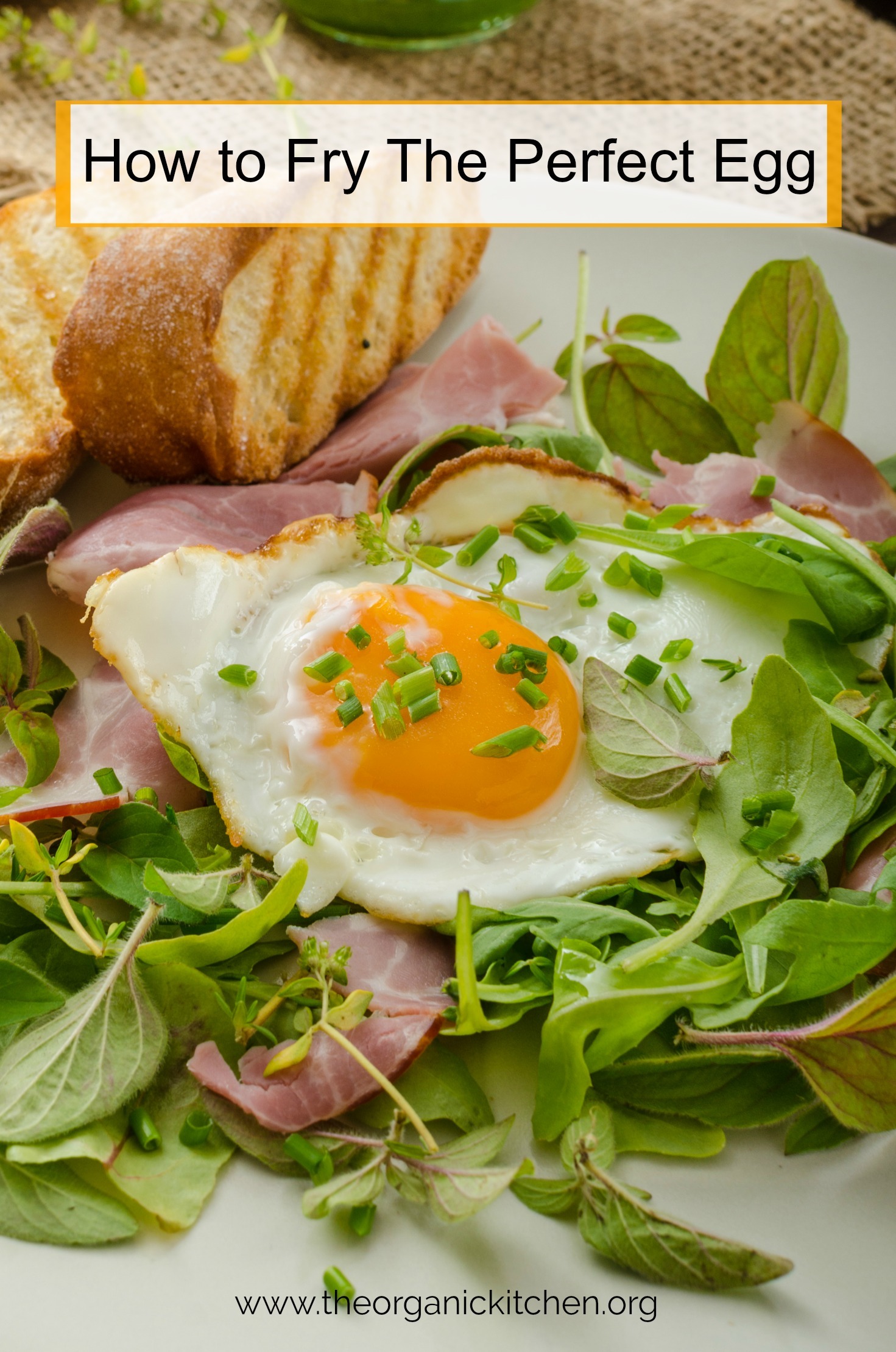 THE REDEMPTION OF THE EGG!
Yes, after 40 years of vilifying eggs, the government agencies that like to change their minds every few years about natural foods but freely tell you artificial sweeteners, flavorings and colorings are safe (sigh) have finally decided to announce that cholesterol is no longer 'a nutrient of concern'. And with that announcement they encouraged people to eat eggs (and butter). It only took them forty years to catch up with what real food enthusiasts already knew: eggs are good for you. Eggs are high in protein, healthy fats and let's face it, they look pretty darn good on everything. (Find the recipe for the flatbread below here)
Tips: Let's Start with The Pan
To achieve the perfect fried egg you need a good quality non-stick pan. Now that doesn't mean a pan coated with toxic chemicals. That means a pan that is naturally non stick or highly seasoned making it non stick: we're looking at you cast iron, stainless steel and ceramic! To learn more about safe cookware, click.
(Find recipe for Spicy Shrimp Cauliflower Rice Bowl here)
The Importance of Heat and Oil:
Even with a non stick pan there are certain rules to egg frying that really make a difference.
1. Start with a hot pan. When the pan and oil are really hot the egg immediately contracts away from the pan which prevents sticking, if you put eggs in a lukewarm pan they stick. #truth.
2. Use olive oil, butter, or a combo of the two when frying, and be sure to use enough to generously coat the bottom of the pan. Using plenty of olive oil or butter not only prevents sticking but also adds flavor. And gives you that crispy edge you see in the photos in this post. Perfection! (Find the recipe for Broccoli with Fried Egg here)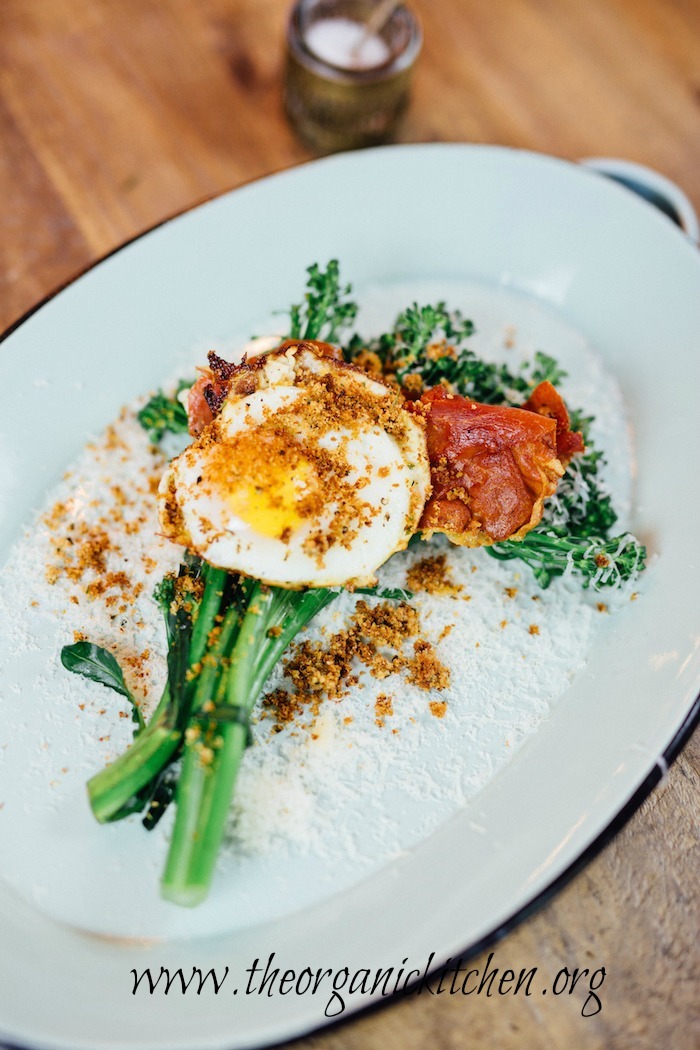 Getting the Yolk Just Right:
Like beauty, the 'perfect yolk' is in the eye of the beholder. I love mine runny, my husband likes his almost firm. I will give you tips for achieving each, and everything in between in the recipe below.
(Find recipe for Salad with Fried Egg click here)
The Recipe: How To Fry the Perfect Egg!
What you need: a good non stick pan.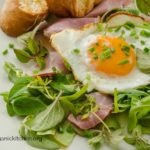 How To Fry the Perfect Egg!
How to fry eggs to achieve the perfect 'doneness' with no sticking!
Keyword:
fried egg, how to, how to fry an egg
Ingredients
desired amount of fresh, free range eggs

extra virgin olive oil, grass fed butter, or both

Sea salt and pepper
Instructions
NOTE: The size pan and the amount of oil/butter you use will depend on how many eggs you are frying. So choose your pan accordingly.

Heat a non stick pan on med/high heat until hot (give it at least 90 seconds). Add oil, butter or a combination of the two to the pan and allow time for them to get hot without smoking. Pan should be generously coated.

Gently add eggs to pan and turn heat down to low immediately. The pan should be hot enough that you hear a "pssssshhhhh" sound when eggs hit the pan, this helps with sticking and gives you that crispy edge.

Cook on low for three to five minutes until whites are set and yolk is done to preference. I love to leave my yolk runny, so I only cook one side. My husband likes his more well done, so he turns his egg once the whites are set and cooks until yolk is almost firm. You can do either, or something in between, totally up to you!

Sprinkle with sea salt and freshly ground pepper. Serve and enjoy!
MAY I PLEASE ASK A FAVOR?
We small bloggers need all the help we can get. Subscribing and sharing on social media is very appreciated!
STANDARD FTC DISCLOSURE and Privacy Policy: In order for me to support my blogging activities, I may receive monetary compensation or other types of remuneration for my endorsement, recommendation, testimonial and/or link to any products or services from this blog. Please note that I only endorse products that are in alignment withThe Organic Kitchen''s ideals and that I believe would be of value to my readers.The Organic Kitchen is a participant in the Amazon Services LLC Associates Program, an affiliate advertising program designed to provide a means for sites to earn advertising fees by advertising and linking to Amazon.com. View The Organic Kitchen's Privacy Policy